Our Guest Reviews

What people have to say about us: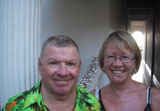 Martin and Sue Croston
England

We have been coming to Goa for the last 15years staying in various Hotels. So this time we decide to book our own. We got in touch with Anthony and booked with him a DELUXE room with aircon for 8 weeks. We have enjoyed every minute with Anthony and his family at his Holiday home in Candolim. Anthony arranged a Taxi at the airport and was there to greet us in the early hours of the morning to explain everything. The room was very spacious and bright and linen and towels are changed every other day and the room is cleaned everyday, lovely and clean. If you want you can have breakfast served on your balcony and if you come back in the late afternoon you can always request a pot of tea. We had a wonderful holiday and would definetely recommend D'souza's Holiday Homes if you want good standards.
---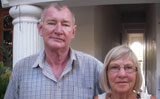 Graham and Mary
England

We found the above family run guesthouse by accident on my computer. In late 2010, we booked and stayed for 6 weeks and we have come back for another 6 weeks in 2012. We have already booked for 2013. The accomodation is comfortable and spotlessly clean. The rooms are twin bedded and large, with fridge, a good size shower room and balcony. As I have said, the whole place is spotlessly clean and is kept well decorated. The rooms come on a room only basis, but breakfast can be ordered by your room phone and brought to your balcony at a very reasonable rate. All in all, it is very good accomodation to use as a base in the quieter part of Candolim.
---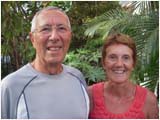 Monique and Jean Paul Kervarec
france

sejour du 22/12/2010 au 25/02/2011 où nous avons apprécié chaque jour la gentillesse de Anthony toujours prêt à satisfaire votre moindre désir... et ceci dans un environnement très agréable. La chambre spacieuse, avec balcon et salle d'eau, était impeccable et le service de nettoyage, parfait avec change de serviettes tous les deux jours, et de literie chaque semaine. A cinq minutes à pied de la plage...avec des restaurants à 100 mètrres ce guest house constitue un lieu idéal pour la réussite de vos vacances et sans restriction je vous le reccommande. Jean-Paul KERVAREC.
---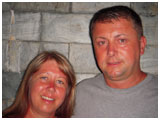 Tony and Cathy Squires
West Yorkshire England

D'souza's Holiday accomodation in goa are a quiet family run establishment.They are situated at a quieter end of town near the Kingfisher Villa.The rooms are spacious with comfortable beds, fridge, A/c, fan and are cleaned everyday with fresh sheets and towels provided alternate days. There is a good breakfast menu upon request at very reasonable prices and a laundry service. We have visited Goa for the last 9 years.Never stayed in the same Hotel twice untill we visited D'souza's Guest house / accomodation in goa.We have enjoyed D'souza's hospitality for the past 3 years and would gladly return and are happy to recommend it to any friends and family whether it is their first trip or seasonal travellers.(visited 3 times)
---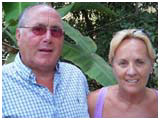 Sue and Mac
Finchampstead, England
We have been to goa many times staying at hotels.For the first time we have stayed at a guest house "D'souza's Holiday Homes " in Candolim run by Anthony and family, are great.The rooms are large,bright with lovely balcony to sit for breakfast etc.Anthony and Margaret are always helpful.We have had a geat time so much so we are comming back in November '09.Great place to stay.Forget the hotels.(visited 3 times)
---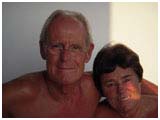 Dave and Andy Carter
Thorner,Leeds,England
(17th march 2008)-- Following on from our 10 day stay in november 2007 at D'souza's Holiday house (holiday in Candolim,north, goa),we would like to thank you for 6 weeks in feb/mar 2008.Your accomodation is excellent and spotlessly clean.Your optional breakfast in our room was an excellent service.As was drinking bottled water being left in the room when needed.And your laundry service is the best in Goa!We wish you every success in the comming years and we look forward to seeing you for 3 weeks in november 2008 and 8 weeks in feb/mar 2009.Best regards(visited 6 times)
---


Keith and Joy godley
Yorkshire,Sheffield,England.
Our first time stay at Dsouzas guest house / accomodation in goa from 7th january 2008 untill 4th march 2008 has been wonderful.Everything here is of highest standard making our 8 weeks stay perfect.We would recommend D'souza's Holiday Homes to be the best we have seen in 10 years during our visit to Goa.We look forward to seeing you next year Anthony(visited 4 times)
---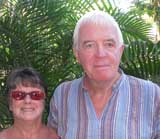 Sheila and Clive Robinson
Glossop,Derbyshire,England
(Duration of stay-4th january 2008 to 29th february 2008).The rooms are very clean and comfortable with friendly,attentive service and in a good location.Extras such as meals served on the balcony and an efficient laundry service were much appreciated.We have throughly enjoyed our stay so much so that we have booked again for 2009.And we have no hesitation in recommending Dsouzas Holiday Homes to anyone coming to GOA,as infact,we have already done so on more than one occasion.(visited 4 times)
---


Derek and Sue Timmins
Doncaster.S.Yorkshire U.K
We have used Dsouza's for the first time during the past 3 weeks(arrived 03.02.2008 and Departed on 24.02.2008).We found Anthony and his staff very friendly and helpful.The service and cleaniness is to a very high standard.The beach is only a 3 minute walk away.When you go out of the front gate,either left or right,there are shops,good quality restaurants immediately to hand.This makes the accomodation highly suitable.The rooms are very spacious and well equipped with fridge,ceiling fan and air-conditioning.The guest house is situated in a lovely quiet garden area,therefore it is a joy to sit on the balcony and relax after a hard day on the beach.This is why we have already booked for the next year(2009). Many thanks to Anthony and staff.(visited 2 times)
---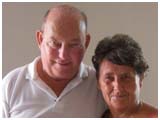 Graham and Sadie Rowe
Preesall Lancashire
We have just enjoyed 5 weeks excellent hospitality at Dsouzas holiday home in Goa.The owner,his family and staff are very attentive and they made our stay problem free.The breakfast served on the balcony each morning was top quality with plenty of choice and evenings meals we had occasionally were of highest restaurant standards.The accomodation is large,airy and spotlessly clean with linen and towels changed on a regular basis.As we have booked for 12 weeks next year 2009,we think that is enough recommendation in itself.(visited 2 times)
---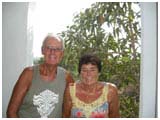 Andy and Dave Carter
Thorner,leeds-England
We had a 10 day stay at Dsouzas guest house accomodation in Goa (from 15th untill 24th nov. 2007) following our visit to nepal.We have been comming to Goa since many years,but D'souza's rooms has been the best so far.Comfortable,clean with fresh towels and bedding 3times a week and room cleaning everyday has meant so much for us and added to our comfort.We are already looking forward to our 6 weeks stay in february/march 2008 and would have no reservation in recommending anyone to stay in this guest house.(visited 6 times)
---


Mr./Mrs.T.Daubney
Derbyshire,England.
We enjoyed our stay at Dsouzas holiday home in Goa.The rooms are good and clean, service is excellent and a very friendly atmosphere.(visited 2 times)
---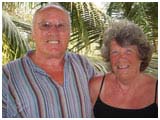 Pauline and Oliver Clark
West midlands-England,UK
This is the fifth year we have visited goa.But this is the first time we have stayed in Dsouzas guest house accomodation in goa.It will not be the last!!. The rooms are spacious, clean and very comfortable.They are the best we have stayed in Goa.Anthony,family and staff made us most welcome,no trouble and we have had our own privacy.We wish you every success and you deserve it.We will have every confidence to recommend your guesthouse to anyone who tells us they are visiting GOA.We have already made our reservation for march 2008 for 4 weeks at D'souza's Holiday Homes.Best wishes from Pauline and Oliver.(visited 6 times)
---
Allen&Judith Ward
Whiston South Yorkshire
My wife and I stayed at 'Dsouzas Guest House' for 3 weeks in November-December 2008.The 'Guest House' is situated a twenty minute walk from the center of 'Candolim'',on the Fort Aguada road, there are restaurants on the Main road either side of the accommodation. The beach is a three to four minute walk directly across the road. The accommodation is set in the garden directly behind the ''Dsouza'' family home. Our room was on the first floor and was very spacious.What strikes you most, is the cleanliness of the rooms, the sheets & towels are replaced every other day, and the rooms cleaned to a very high standard. Bottles of water are also provided, and replenished every day, or when needed. Anthony no longer runs the ''Restaurant,'' but breakfasts are still provided at a small cost.The accommodation is not the cheapest you could find but in the end you get what you pay for, and these rooms are clean and modern, with excellent service. Anthony & his sister Margaret are very nice people, and nothing is to much trouble for them, and I would recommend the ''Guest House'' to anyone. Best wishes for the future Anthony, and will see you again soon. Kind regards, Allen&Judith Ward


BRIAN ROSEMARY
UK
WE HAVE USED ANTHONY'S RESTAURANT FOR SEVERAL YEARS , WE HAVE NEVER BEEN DISAPPOINTED WITH ANY MEAL WE HAVE HAD.INDEED IT HAS BECOME A MEETING PLACE EVERY YEAR FOR ALL OUR FRIENDS. TRULY AN EXCELLENT RESTAURANT.(Restaurant is now closed)
---


Audrey Pugh Brighton
England
Dsouzas hotel in goa candolim, north- goa are very comfortable and airconditioned with very spacious shower rooms.The proprietor is very friendly and helpful and the food is very good.The restaurant owned by the complex serves first class meals cooked to order.Altogether a very pleasant place to stay.(Restaurant is now closed)
---


Pamela and Barbara
Sheffield,south Yorks-UK
After a terrible start to our holiday in GOA,arriving at our hotel which was absolutely filthy.We did not unpack our cases.We rang for a taxi and he took us to D'souzas holiday homes in candolim.To our amasement,the rooms were spotlessly clean,and the owners could'nt do enough for us.This made our holiday one of the best we have ever had and would recommend this to anyone comming to GOA.(visited 2 times)
---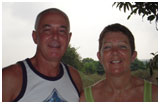 Sue and Tony Tregear
England
We had a wonderful week at the dsouzas and really enjoyed the hospitality of Anthony. The room was spotlessly clean and so near to everything you might need. We actually preferred this end of the beach as it is quieter. We also visited and experienced the fine cuisine in the dsouza restaurant which we ordered the day before and it was stunning. Already booked to return next year. Thank you so much for a great week.(visited 6 times)
---
Helen & Arthur....from Scotland
Scotland UK
Anthony .... we are now back home in chilly Scotland ...thinking warm thoughts about all in Goa ... We must congratulate you on your excellent Web site ... it looks great. We wish you every sucsess with your venture & look forward to visiting your restaurant us usual next year. Good Luck....from Helen & Arthur in Scotland..(Restaurant is now closed)
---
Roger Blackmore
USA
My wife and I thoroughly enjoyed our stay at your guest house accomodation in goa from February 15th to 19th, together with our friends Basil and Cathy D'Souza from Mumbai. You have an excellent facility, clean, bright and spacious. Your staff took very good care of us and we look forward to returning.
---
Paul and Karen Cookson
England
There is only one word to describe the food served at the Restaurant and that is EXCELLENT. This is our 3rd visit to Goa and we are automatically drawn back to D'Souza's because we cannot find food as good in any other Restaurant. Everything is freshly prepared for you and this makes for a wonderful evening out, no rush, just take your time have a few drinks and then enjoy the best food in Candolim.(Restaurant is now closed)
---
Maureen and Tony Carter
West Midlands-ENGLAND-UK
Our first time in goa,we had a the pleasure of staying in dsouzas accomodation in goa and we found the rooms and facilities were excellent.Aircon and fan,a very large shower room,the service, everything is excellent.We cannot praise the management highly enough.We throughly recommend this place to anyone comming to this part of goa.
---
Allan and Judith daggett
UK
D'souza's restaurant in Candolim is one of the best in the area.We have visited this restaurant on many occasions and have never ever been dissapointed!The food is always freshly prepared and tastes delicious.They also have a guest house / guest rooms which are clean,spacious,comfortable and well maintained. We would recommend D'souza's guest house / holiday home and restaurant to anyone comming to goa.(visited 2 times)
---
Laura &John Read Nottingham,UK
We have found an excellant restaurant in Candolim,goa,"dsouza's restaurant with bar".It's a roof top restaurant which has suprisingly relaxing environment where you can watch the world go by with a birds eye view and very tasty food.Good prices,polite and flexible service from the friendly staff..(Restaurant is now closed)
---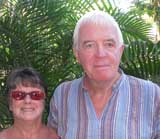 Sheila & Clive Robinson
Derbyshire,ENGLAND
As we are the regular(annular)visitors to GOA,invariably our first port of call is "D'SOUZA'S".The food is absolutely excellent,with every time freshly prepared-so patience is a virtue,but this is GOA!However,the wait is more than worthwhile whatever the choice of meal,represents tremendous value for money.The roof top restaurant is welcoming and service first class-we return time and again.We stay at least one month,sometimes two,with Dsouza's being amoung the best dining experiences.We have already booked our holiday for 2 months starting january 2008 with Anthony.(visited 4 times)
---

Robert
England
I was asked why I walked 20mins from the centre of Candolim to the DSOUZA'S rstaurant,when there were plenty of places to eat in the centre. Th reason is simple.The food's excellent(the steak being one of the best I had in Candolim). I highly recommend this restaurant. Robert from England.(Restaurant is now closed)
---
HEIDI BLIND
GEIGENBERGERSTR,29-81477 MUNICH /GERMANY

I had a very lovely+pleasant stay,on a small vacation time here in Candolim,Goa.I was most warmly welcomed here by the charming owner of the guesthouse,Mr.Antonio Dsouza.He always gave me the feeling to feel completely"at home"and catered to my every needs.The room I stayed was very nice,cool and besides very spacious and indeed very pleasant. In the morning,they brought me a very good breakfast to the room.They also have a lovely restaurant with delicious dishes,high above the street with beautifull lookout. In the morning,the birds give a lovely concert,one looks into the green and also the beach is nearby. I regret very much to have to leave to DELHI and I wish to take the atmosphere of goa, besides this peaceful room on tour with me. So,I have with sadness to say now bye-bye and I can recommend to everybody this lovely D'souza's guest house / holiday home Kindest regards, Heidi Blind
---
Mark & Gill Kirby
This is the second time we have stayed at D'Souza's Guesthouse.The rooms are very clean and the staff are very friendly.Both Gill and I would recommend these rooms to anyone wishing to have a quiet and relaxing holiday. Many thank to Anthony and his family for making our recent stay so pleasurable. (visited 2 times)
---
HELEN and ARTHUR
SCOTLAND,UK

DSOUZA'S RESTAURANT- Always a favourite for a wonderful dinner,individually prepared & delicious everytime.We have been comming back for years and always enjoy!.(Restaurant is now closed)
---
JOHN and SUE
CHESHIRE ENGLAND
We have had a fantastic stay at the D'souza's guest house accomodation in goa.The large airy rooms are spotlessly clean. The owners-Anthony and Margaret are great hosts,nothing is too much for them,from the fantastic breakfast served in the room,to the beautiful meals served in the restaurant in the evenings. We would highly recommend this lovely place to anyone visiting GOA.We will be back!
---
RUPAK SINGH
Guwahati,assam,INDIA
Hi Anthony, Many thanks for the best care you have given to me and the best accomodation during my stay.Sorry for being a little disturbing,anyway thanx 4 every thing. yours Rupak. 9859919183/9864336291
---
John Bell
England
WE STAYED FROM 26/1/09 TO 9/2/09. EXCELLENT ACCOMODATION, SPOTLESSLY CLEAN. ROOM SERVICE WAS SPOT ON. CLEAN TOWELS AND BEDDING EVERY TWO DAYS. WOULD RECOMMEND THIS ACCOMODATION IN GOA TO ANYONE. THANKYOU FOR AN ENJOYABLE HOLIDAY.
---
our personalised care will ensure you a memorable holiday

home | Hotel | tariff | location map | contact us|Links